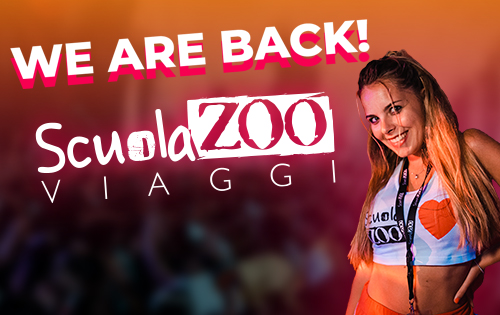 SCUOLAZOO - We are back
3 July
An event not to be missed, a ScuolaZoo party.
Two hours of music, animation and entertainment with a fun quiz that will involve all the audience, necessarily seated. Covid compliant event wearing mask.
Who said you have to stand up to dance and have fun? Only 400 seats available at a cost of € 5.00 (drink included) in addition to the entrance ticket.
You can go wild with the ScuolaZoo Staff.
The ticket for drink + reserved seat can be purchased at the cash desk. If you already have an entrance ticket for the 3rd of July, you can buy drink + seat for € 5 at the cah desk the day of the event. Places are limited, hurry up!
3 July, 08.00 pm
Show Area
For all