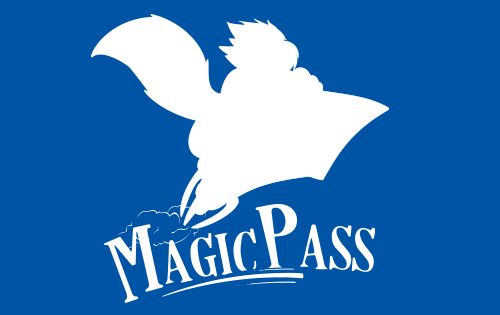 MAGIC PASS
Looking for a way to make the most of your time at MagicLand? Introducing the Magic Pass - a special bracelet that allows you to shorten your wait time on the park's main attractions. While it doesn't let you skip the line entirely, it does grant you access through a privileged route, reducing your wait time and giving you more time to enjoy the attractions.
MagicLand offers a limited number of Magic Passes every day, with the number varying based on the number of visitors present in the park. You can purchase the Magic Pass at the park for a starting price of €14.90.
The Magic Pass can be used on the following attractions: Olandese Volante, Nui Lua, Shock, Le Rapide, Yucatan, Battaglia Navale, Huntik 5D, Cagliostro, Mystika, Gattobaleno Time Machine, Dune, Esplorabruco, Safari, Pilastro Magico, Stagno Magico, Ping, Jungle Express, Giranido, Mongolfiere, Motorgiungla, Carosello, and Isola Volante.
For more information, you can download the Magic Pass regulations on our website. Don't miss this opportunity to make the most of your visit to MagicLand!