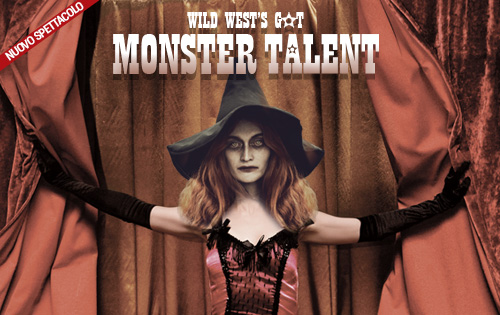 WILD WEST'S GOT MONSTER TALENT
At Music Hall - the western-style theatre of the Old West area - the new Halloween-style show featuring witches, scarecrows and skeletons of all kinds.
A show that combines comedy and interaction with the audience: the villagers will compete with each other, showing off all the skills and cunning - to stand out in the eyes of the jury in the room, between steps of can can and left-handed shots.
30 and 31 October show suspended.