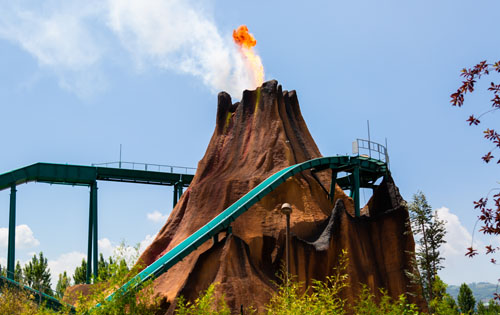 ERUPTION
In the heart of the Jungle, among the thick foliage of the trees, there is a large lake dominated by a threatening volcano: Nui-Lua.
Gigantic and impressive, the volcano emits smoke, lava and fire lapilli from its summit.
Don't miss the eruption of the volcano, fruit of the evil spirit that inhabits it!